800RPM
Audio collage on 12" vinyl with 6 authentic autographs: Dalglish, Peel, Drummond, McCulloch, Shankly and Tomlinson

In June 1968, John Lennon and Yoko Ono produced the landmark 8.13 audio collage Revolution 9 for The Beatles' White Album. Considered by many as the worst thing the Beatles ever issued on vinyl and by others as at least forty years ahead of its time, Lennon described it in interview as "an unconscious picture of what I actually think will happen when revolution happens, it's just like a drawing of revolution". Across Liverpool in 2006 we notice Revolution Scooters on Aigburth Road, Smoothie Revolution on Leece Street, Urban Revolution in Wavertree and of course Revolution itself on Wood Street. Eight years ago, FACT organised the revolution98 programme of events and exhibitions as part of the 9th International Symposium on Electronic Art. 800RPM would explore the continual appeal of the word; the aesthetics and language of revolution as opposed to the direct action itself.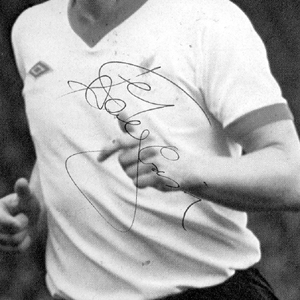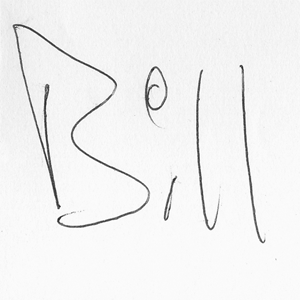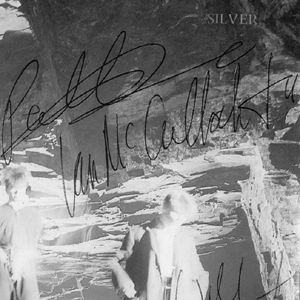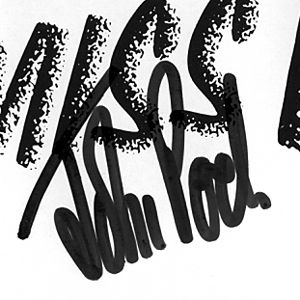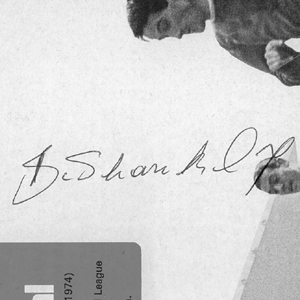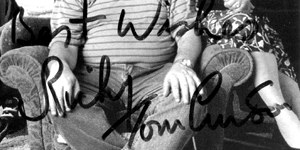 "In the past we can say all revolutions have essentially aimed at changing the environment in order to change the individual"
Aldous Huxley
"We may not know, the question or solution, when I'm calling, for a revolution"
Kylie Minogue (We know the meaning of love)
PROPOSAL: 800RPM would be a single (edition of one) 12" single-sided black vinyl record. The content of the audio work would be a sequence of 800 uses of the word 'revolution' from post-1968 music. The selection of small snippets would be presented alphabetically and cover a full range of genres. It should include some predictable samples (Beatles, Rolling Stones, Eminem, Crass, Bob Marley, Gil Scott Heron, Billy Bragg, U2, Phil Ochs, Bikini Kill, Bob Dylan) alongside numerous more surprising entries (Spice Girls, Elton John, Chris de Burgh, Barry Manilow, Diana Ross, Duran Duran, Shirley Bassey, Michael Ball and Norah Jones). The work would be accompanied by a list of all 800 samples and the label of 800RPM would be a collage of autographs from six male cultural figures that dramatically impacted upon the artist's perception of the city of Liverpool as a young boy.
"When I was 10, Kenny Dalglish moved from my native city of Glasgow down to Liverpool and after that our house followed him by supporting Liverpool. The first image I saw of Bill Shankly was unbelievable – outstretched arms, untouchable canny look on his face, Liverpool fans in the background. When I was 15, Brookside began and broader pictures of the city began to appear and Ricky Tomlinson as Bobby Grant intrigued me as a kind of Glaswegian living down south. In the same year, I bought Echo & The Bunnymen's Back Of Love 7" ( Ian McCulloch 's autograph used) and followed them devotedly through to Ocean Rain. Through that, the name of Bill Drummond first appeared and the whole experience was soundtracked by John Peel and his regular Liverpool FC updates, particularly on European nights. It is remarkable how much of a cultural impact this city had on a young Glaswegian boy"
Biblio, film, cycle & audiography:
- Nick Broomfield 'Who Cares' 18 mins (1970)
- Fugazi 'Margin Walker'
- Kotra & Zavoloka 'Cool Eyes'
- The Carlton Hotel, Dublin
- Private Eye cartoons
-"I hate myself and want to die" on train to Conwy
- DJ Screw 'slim shady'
- The Record Players '67'
- Conversations (live), Jeff Young & Paul Simpson
- SBC HC8525 PHILIPS wireless headphones
- Gwynfryn Bed & Breakfast (B&B)
- The BLACK ALBUM 9RPM-3
- The Conversation, train to and from Leeds
- Chris Watson's audio diary from The Galapagos Islands on touchradio

thanks: The Royal Standard, eBay, Uncle K, Ricardo's NBP,
no thanks: mit, ryanair, liscard groovt train, hairy recorsds, beatles shop
December 2006