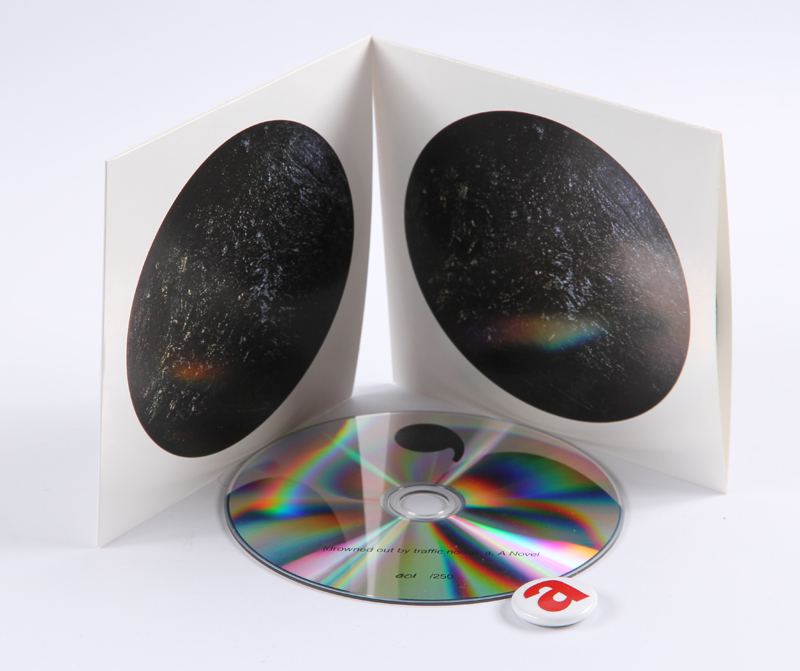 Derek Beaulieu's a, A Novel erases all the text in Andy Warhol's 1968 novel, leaving only the punctuation marks, typists' insertions and onomatopoeic words.
(drowned out by traffic noise): a, A Novel, created in collaboration with Alan Dunn, composes ten audio responses to the book into this single 60-minute soundtrack (MP3 here):
Pascalle Burton - After the After Party, 1979 radio
Cecilie Bjørgås Jordheim and Stine Janvin Joh - p343 for Theodor W. Adorno
Peter Jaeger - a A Novel p85
Karri Kokko - Haukotus (Yawn) A
Sylvain Chauveau - a, page 113
Cecilie Bjørgås Jordheim - p343 dick isn't that big (16mm soundtrack)
Gary Barwin - Typing Warhol Page 1
Prof. Oddfellow - Clockwork Punctuation
Gary Barwin & Arnold McBay - texture: code: sound
Alan Dunn & collaborators - p100/101 featuring Molly Wookey, an elderly lady on whom Dr. Arthur Spencer at Powick Psychiatric Hospital trialed heavy doses of LSD + Weirdomusic Drip, Drip, Drip + The Ramonas Let's Dance + WOMPS recording with Steve Albini in Chicago, captured by Katie Strang + AD&THEFILMTAXI X + Jean-Philippe Renoult Nosey Noises, a medley of George Clinton's nostril noise and breathing + Jeff Young Chapter III (ocean) and Chapter IV (ritual) + Noisesurfer Silence and Water.
Artwork by Arnold McBay, design by 67projects, Peter Jaeger track mastered by Ken Brake at Regal Lane Studio, London. This is cantaudio047, 2018.
See www.derekbeaulieu.wordpress.com.