The exhibition of the 12" at Depot and the formal handing over of the vinyl to Shimmer Twin to rework is Part 9 of an ongoing series. Part 10 will be the presentation of Shimmer Twin's remix at Le JRM (Le Jardin des Recherches Musicales), Les Jardins Du Ruisseau, Paris, 2 September 2018.

A BRIEF HISTORY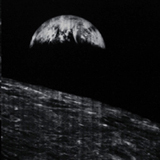 PART ONE March 2011
Rainford produces the track In favour of CHANCE _ (for which, read experimental) for Dunn's A history of background. The track is "in part a reaction to way graphic design is understood by those who feel its only contribution is to conveying someone else's message and not the message itself, but also a response to technology and Duchampian ideas of chance."


PART TWO August 2012
The original track is reworked for the event No 4 - Variation - Mutation - Adjustments - No 28 at BasementArtsProject in Leeds. The event takes place on 4.8.12 for 24 people for 48 minutes.


PART THREE October 2012
The No 4 variation track is further remixed and produced as a single 12" dubplate for the exhibition Inhospitable in Liverpool, curated by BasementArtsProject. The remix introduces a child's voice to the mix.


PART FOUR December 2012
The Inhospitable exhibition moves to Leeds. Dubplate, turntable and sleeve, on floor.


PART FIVE April 2014
The noumenon track is further remixed by Scanner and Dr Cyclops, and produced as a new double-sided 12" dubplate, for the Colonize exhibition in Jamestown, New York. The Scanner remix is here and Dr Cyclops here. The 12" was subsequenlty nailed to a wall in Arena Studios, Liverpool, as part of Colonize Revisited.


PART SIX and PART SEVEN March 2017
We set up a three-speaker playback of PART TWO as part of the Electronic Music and Art Festival Scope Plus and collaborate with Jack Wolff and the visiting public to create a new live remixed iteration. Event promoted by set of hand-sprayed digital prints, designed by Martyn Rainford. The part 6 installation is here and the new remix is here.


PART EIGHT August 2017.
New 12" remix featuring featuring Laure Ferraris' vocals over a ten-minute excerpt from Reg [Jula]'s PART SEVEN mix. More details here and the new remix is here.