(Left and centre) Thor's Stone, hidden away on the west coast of the Wirral peninsula in Thurstaston. With its origins still unknown, generations of visitors have carved names and insignia into the red sandstone. (Right) George Brecht's VOID from Skulptur Projekt Münster 1987. Twenty years on, VOID remains, albeit with a small splash of red paint on the top left of the V.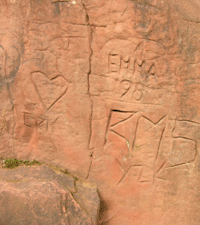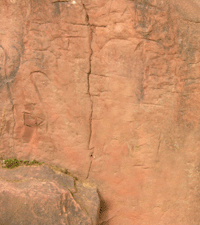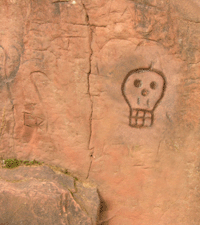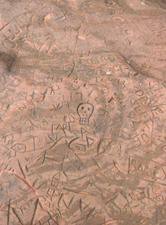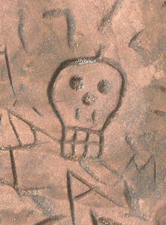 Images from Thor's Stone have been digitally modified and altered to isolate particular symbols, metaphorically patching up the scarred rock.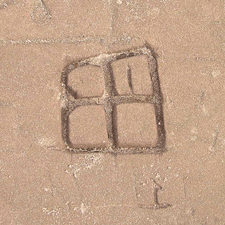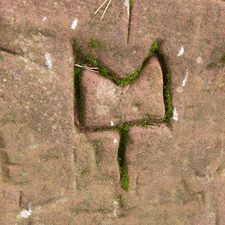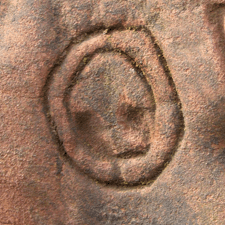 Two images - one of the numerous skulls and one resembling the pi symbol - will be prepared as posters (below). Or rather, as fragments of posters.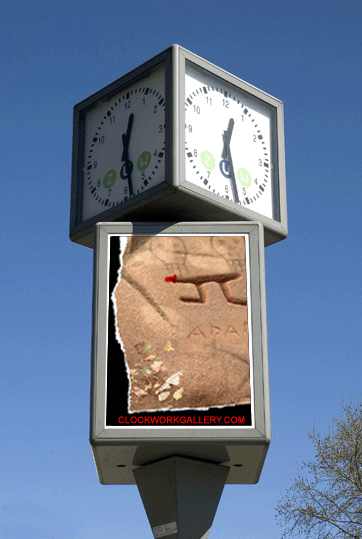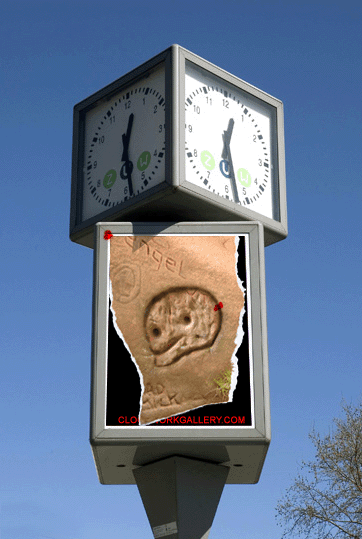 In the spirit of Brecht, the printers of the posters will be asked to add a random red blemish to some part of the printed surface. Each poster will be accompanied by a range of proposals to be considered to further animate the reduced designs: