Credits
Compiled by Alan Dunn and Jeff Young, to be given away free of charge during the exhibition EdgeCentrics curated by Jolanta Jagiello at the Williamson Tunnels, Liverpool, September 2008.
cantaudio029.
Mastered at Dead Frog Studio in Lancashire and manufactured by MediaHeaven in Leeds.
Cover image: buckets in the Williamson Tunnels by Alan Dunn. Inside image: Ben Patterson performing Brecht's Drip Music in 2002, courtesy of Bertrand and Claudia Clavez with thanks to Didier Tatard. CD surface images: modified Williamson Tunnels map by Alan Dunn. Booklet front cover: Dick Higgins performing Drip Music in 1962 at the Fluxus Festival in Nikolai Church, Copenhagen, image by Sisse Jarner, courtesy of Eric Andersen with thanks to Hannah Higgins, Department of Art History, University of Illinois at Chicago. Booklet back cover: Jack Behrens and John Cage at the State University of New York at Buffalo in 1991, image by Timothy Percevecz.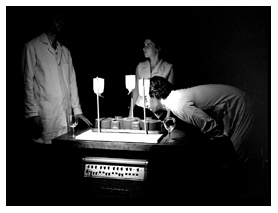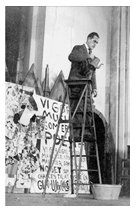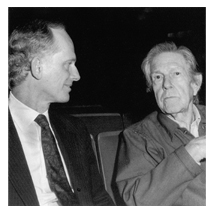 Il pleut on p2 is from Apollinaire Selected Poems translated by Oliver Bernard and is reproduced with the kind permission of Anvil Press Poetry. Parachutes on p10 is by Jeff Young.
drip on p11 is by Edinburgh-based nick-e melville from the series eight rain poems. See www.logolalia.com.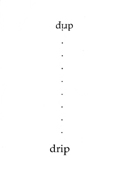 With thanks Dr Alfred M. Fischer (Museum Ludwig, Cologne), Helen Gillespie (Libraries and Archive Canada), Richard Green (President of the International Association of Sound and Audiovisual Archives), Janet Adams (The Le Caine estate), Andrew Kemp (Peters Edition Limited), Alga Marghen, Allen Bukoff, Jim Thirwell, Matmos, Jah Wobble, Amy Buscombe, Margit d'Errico-Reks (Sekretariat Prof. Kasper König, Museum Ludwig), Professor Colin Fallows, Brigitte Jurack, Paul Draper (Dead Frog Studio), Kit Yee Wong (Anvil Press Poetry), Paul Lines (MediaHeaven), Stour Valley Arts, LUX, PawnShop, staff at the Williamson Tunnels and all the artists who freely contributed to this project. For tours of the Tunnels, phone 0044 151 709 6868 or see www.williamsontunnels.co.uk.