THE COLLECTION: CD1
1. Weirdomusic - Drip, Drip, Drip
Based in Heerlen in the Netherlands, artist Marco Kalnenek has contributed this track originally recorded in 2004 for the water, wind and sails compilation under the nom-de-plume Weirdomusic.
2. Hugh Le Caine - Dripsody: An Étude For Variable Speed Recorder (mono, 1955)
A prolific inventor of sound-emitting devices, Canadian artist and technician Le Caine (1914-1977) composed his Dripsodies in one night using only the sound of a single drop of water falling into a bucket, re-recorded at different speeds. This Inventor's Notebook is a useful introduction to Le Caine's life and work.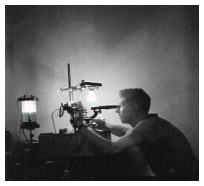 3. Oliver Bernard - Il pleut (Guillaume Apollinaire, 1916)
As original translator of Apollinaire's Calligrammes, Oliver kindly recorded this new reading of Il pleut (It's raining) for the Collection. A range of Apollinaire's Calligrammes, including Il Pleut, are available on ubuweb. The original visual is from Apollinaire Selected Poems translated by Oliver Bernard and is reproduced with the kind permission of Anvil Press Poetry.
4. Splinters - Carwarsh
Ben Torrence, based in Seattle and operating as Splinters, has contributed this beautifully precise track from his CD The Watchmaker on Woodson Lateral Records, 2006.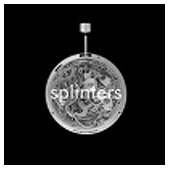 5. Walter Cianciusi - Heat Transfer Event (Ken Friedman, 1970)
The Italian fluxus composer has contributed his version of this Fluxus score by Ken Friedman: Glasses: one filled with ice water, one with boiling tea, one or more empty glasses. Liquids are transferred from glass to glass, until the tea is cooled to drinking temperature. See waltercianciusi.com.
6. Jeff Young and Alan Dunn - Chapter I (absinthe)
7. Roger McKinley - Insomnia (edit)
Created as a 29-minute piece for broadcast during Isea 98, this edit was composed using amateur actors and found sounds. Aside from the street recordings, Two-Step, Gotham City sample and spoken word, all sounds were constructed from the single 'drip' sample. McKinley is author of the award-winning Jackson Pollock the musical published by Michael Butterworth in 2007.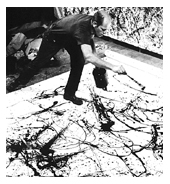 8. Jem Finer - Water And Birds #1
A founding member of The Pogues, it is Jem's more recent works that resonate here, specifically Score for a hole in the ground (2006). Located in a Kent forest, it is a simple structure, inspired by the suikinkutsu water chimes of Kyoto, that amplifies water dripping down a well. It is also conceptually a trilogy of approaches to the sound of dripping water - as natural environmental sound, as rhythm and as ritualistic performance prop. Water and Birds #1 comes from 2005.
9. Scanner - Drips
Drips is a new composition exclusively for this Collection. See scannerdot.
10. Hugh Le Caine - Dripsody: An Étude For Variable Speed Recorder (stereo version, 1957)
11. Vincent Ramos and Diego J. Garza - BAR SCORE
In September 2007, PawnShop Gallery in Los Angeles staged a series of events curated by Natilee Harren entitled DRIP EVENT (for George Brecht). The evening gathered together 'performers offering his or her unique interpretation as part of a collective exploration of the infinite potential of the score', including Vincent and Diego's score: Please pour beer, into cup, under microphone. We are recording. Thank you.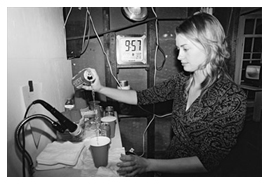 12. Jeff Young and Alan Dunn - Chapter II (baptism)
13. Etsuko Maesaki - Water Bell
From Etsuko's Water Bell installation (2006) in which the frequency of dripping water was controlled by a PC recording the price of oil and the ocean's temperature.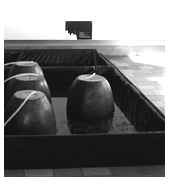 14. The Deep Listening Band - Rain Delay
In 1989 The Deep Listening Band (Pauline Oliveros, Stuart Dempster, Panaiotis with guests Fritz Hauser and Julie Lyon Balliett) explored the sound properties of the Tarpaper Cave in Rosendale, New York. Rain Delay is from the 1990 CD Troglodyte's Delight (¿What next?).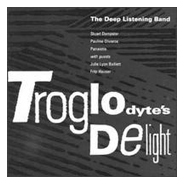 15. Asmus Tietchens - Hydrophonie 18A
Asmus Tietchens (born Hamburg 1947) has contributed an excerpt from his series of experiments with dripping water from the early 1980's, previously released on the CD Seuchengebiete 3.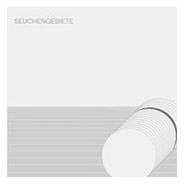 16. Kevin Schlei - Drop
Drop (2006) was a major live electro-acoustic work composed entirely from the sights and sounds of dripping water by this Milwaukee-based composer. See kevinschlei.com.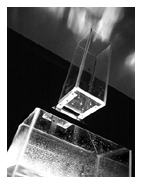 17. Claudia Wegener - Round The Fountain
A new composition for the CD, a breaking up of the line three water rays dribble into three round pools from the 24hrs (EAST) set of recordings. Claudia (aka RADIO CONTINENTAL DRIFT) is a listener with a bag who explores how environments may become audible through language. See nogozones.
18. AD&THEFILMTAXI -

A rumination on waste during the period 1994-2008 in collaboration with some of those who left.
19. Jeff Young and Alan Dunn - Chapter III (ocean)
20. George Cisneros - Music For Dripping Water
A short excerpt from the 45-minute master tape of San Antonio-based Cisneros' 1981 installation Music for Dripping Water. Water was recorded dripping onto an array of hubcaps placed beneath the eaves of the composer's home studio during a Texas rainstorm. A single microphone captured these sounds as 'live' signal sources for manipulation.
21. Sneha Solanki - NS 246883: The Other Space
Sneha recently spent time recording sonar and electromagnetic activity at Scottish military sites. This track comes from a series of test underwater recordings at Gare Loch, home of the Trident missiles, with the title indicating the national grid coordinates of the recording's location.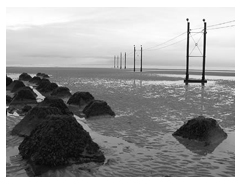 22. Jodi Cave - Incidental Melody For A Dripping Tap
A graduate of the prestigious Institut de Recherche et Coordination Acoustique/Musique in Paris, Jodi has composed a new work using a tap dripping into a pan: 'there are some guitar string sounds too which are played by the drips using small speakers on the strings, picking out the resonance of the drips. In a sense, the water is playing the piece.'
23. Sirpa Jokinen - Watering My Plants
From the installation Conversations with plants at the University Botanic Gardens in Helsinki (2008), we hear Jussi Lehtonen changing the soil in his plants, humming affectionately and privately as he carefully waters them in the bathroom. Showering the dirt away from the tiled floor afterwards, his short and ritualistic cycle is complete, in the spirit of Jean-Jacques Rousseau.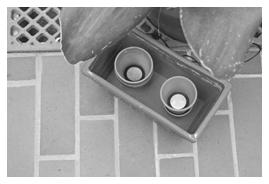 24. Gregory Büttner - Tischbrunnen (edit)
Born in Hamburg in 1972, Gregory has contributed excerpts from the heizung raum 318 CD composed entirely of the sounds produced within a single room, including the gurgling water of the radiator.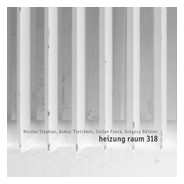 25. Jeff Young and Alan Dunn - Chapter IV (ritual)
26. AD&THEFILMTAXI - X
X is a collection of ten notable drips, involving Smog listening to demos, Perkins on the phone to Hitchcock, the 9:30 men's room during a DK gig, the baptism of Alan Bennett's niece and the Philippines national football team following their 3-0 victory over Bhutan.
27. Susan Collins - Dripping Water
A short excerpt from Susan's Introductory Exchanges installation (1993). A series of audio devices were placed at intervals along the Woolwich Foot Tunnel under the Thames with sounds, including dripping water, activated by passing viewers. Recorded onto looped answering-machine cassette tapes, the audio was played through walkmans and tiny amps and collaged with the reverberant audio of the tunnel itself.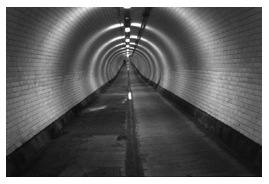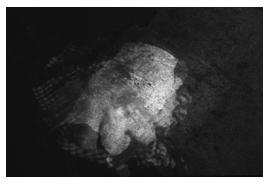 28. Oliver Bernard - It's Raining (Guillaume Apollinaire, 1916)
English language version of Il pleut, recorded 2008.
29. Kaffe Matthews - August Rain In New York Doorways
The heat bursts in wet that brings us out in doorways to cool in it. Kaffe Matthews, New York (2007)
30. Jitender Shambi - Water Runs Out, Dishes Still To Be Washed
11.30am on Tuesday 8th July 2008 in the kitchen of a second floor flat in New Delhi opposite a railway line, a water tank empties out into a basin of steel dishes.
31. Jeff Young and Alan Dunn - Chapter V (parachutes)
32. Ben Parry and Tom Rae Smith - The Last Drop At The Edge Of The World
The river is everywhere at the same time, at the source and at the mouth, at the waterfall and at the ferry, at the current, in the ocean and in the mountains, everywhere, and that the present only exists for it, not the shadow of the past, nor the shadow of the future. Hermann Hesse, Siddhartha (1922) And what if the river runs dry, when there is no source, no water at the mouth, nothing . . .
THE COLLECTION: CD2
1. Ben Patterson - Drip Music (George Brecht, 1959)
In researching this project, the question was sent to George Brecht, via the Ludwig Museum, regarding using a version of his 1959 Fluxus score Drip Music as a cornerstone of the Collection. A month or so later came a simple 'yes' via his wife Hertha. In 2002, the same year that he was interviewed by tenantspin's Josie Crawford at the 40 Years Of Fluxus event in Wiesbaden, Ben Patterson revisited Drip Music: 'I decided to re-examine the original score (below), rather than rely on my memory of performances of the traditional interpretations of these works. Thus, I discovered that Brecht's original instructions allowed for both a single source or multiple sources of dripping water. Remembering George's first career as a chemist, employing laboratory equipment to produce multiple, dripping sources seemed appropriate.'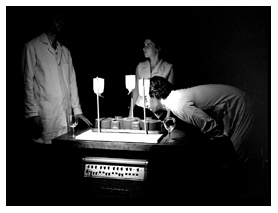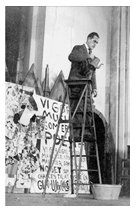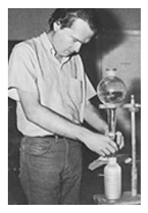 2. Jack Behrens - Water Music (John Cage, 1952)
With kind permission from Edition Peters, we are able to include Cage's Water Music performed by Jack Behrens in 1990 at the Winter Music Program at the Banff Centre for the Arts, Canada. Jack lecturers in composition at the Royal Conservatory of Music in Canada and first met Cage in 1960. With the sound of falling water implied as much as presented, Water Music is an important pre-Drip Music work.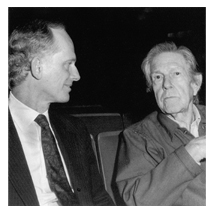 3. Hoor-Paar-Kraat - A Sudden Attack Of Conscience
The track, built around the sound of dripping water and chiming bells, was recorded under the name Hoor-Paar-Kraat in 2005 in Coral Springs, Florida, by Anthony Mangicapra, Duane Hosein and Jasper Delani, and is a Goat Eater Arts production from the CD Mercurial Little Jitterbug.
4. VOID OV VOID - Drippings Echo
A 9-minute composition by Japanese artists Tetra Tanizaki and RAI from the CD Water in the forest, recorded on the South Japanese island Yakushima for their own Kanata Music label.