EVERYDAY PEOPLE June 2011
Everyday People is a new public artwork for Aldi in Moreton, based on 4-second drawings made by the artist Alan Dunn of real Wirral people going about their everyday lives - delivering papers, carrying flowers on Valentineís Day, skateboarding, bringing home a school project book, seeing to the water mains, carrying your Nanís PC in the rain to get it fixed, wearing wellies and shopping.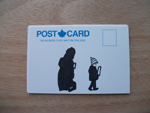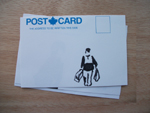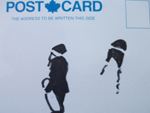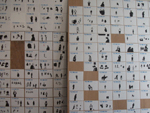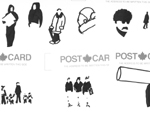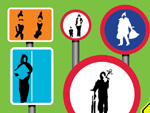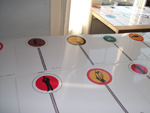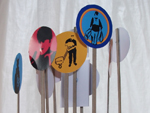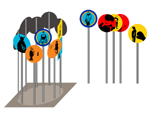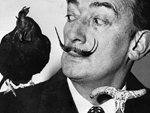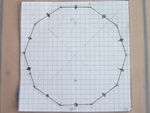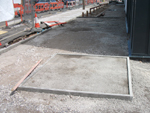 Into the drawings, some local characters, landmarks and myths have been inserted after discussions across the neighbourhood, including the early Viking settlements, Leasowe Lighthouse, the exotic bird shop, houses on stilts, Reed Lane, Moreton Cross and the local boxer who once fought Mohammed Ali.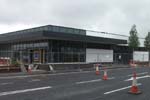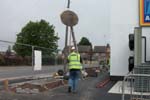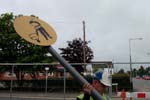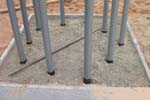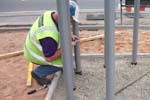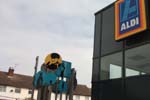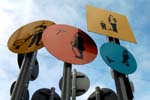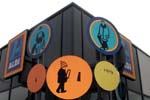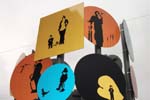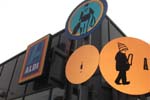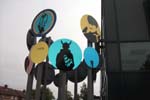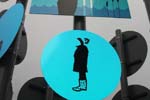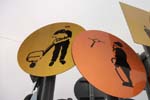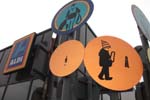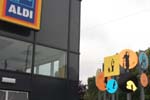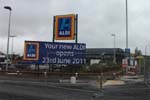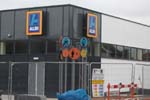 Installation, Thursday 2 June 2011. Celebration and launch event to follow. Everyday People is supported by Aldi and Wirral Borough Council, with thanks to Jo Maguire and Sarah Kerton (WBC), Rob Hamilton and the team at Benson Signs, Ben and Peter at The Harris Partnership and everybody at C&M and Aldi, particularly Mike, Michael, Mark and Alana.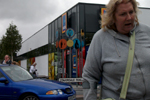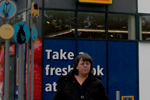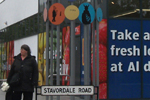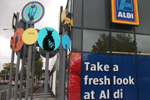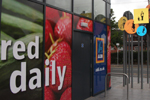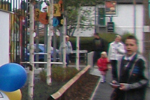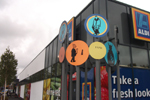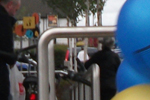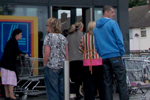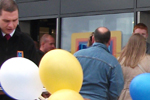 Aldi Opening, Thursday 23 June 2011.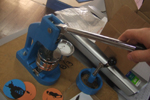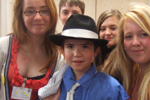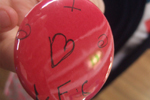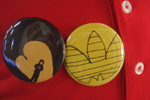 Claremount School 'Everyday People' badge workshop, Thursday 14 July 2011.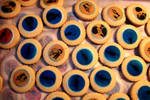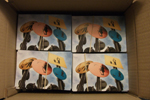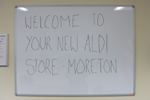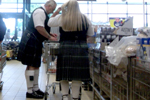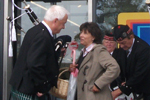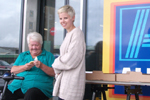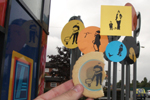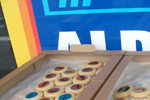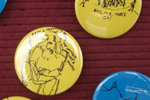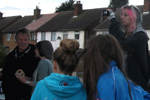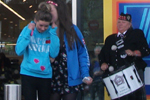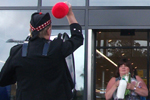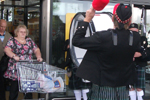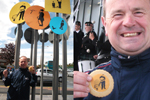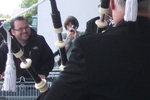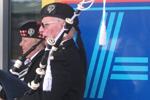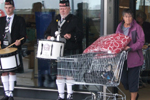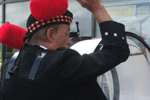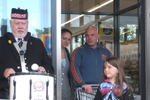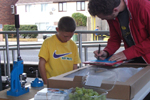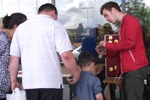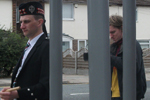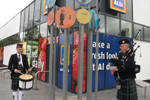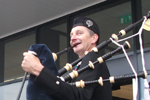 'Everyday People' Celebration Day, Saturday 16 July 2011, with thanks to Norma at Cameo Bakers and James at Hursts Bakers for the 150 designed shortbread biscuits; Graham and the team at Aldi; Bob, Pipe Major, and the Wirral Pipe Band; Catherine Parsonage; John and Sam Re-Dock; Shirley Allan (Headmistress) and all at Claremount School; Paul at Loudmouth and the poet Roger Cliffe-Thompson who worked with visitors on the day on 'The Everyday People Poem' ...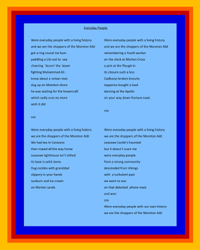 'The Everyday People Poem' by Roger Cliffe-Thompson
Rare mobile phone footage of the Moreton Pipeband's brief foray into 'We will rock you' at Aldi opening, courtesy of RCT. More videos of artwork and Celebration Day coming soon ...
Sam Meech's short film about the 'Everyday People' artwork, July 2011.
back