5 x 12" dubplates, featuring Mountains (9.54) by eleni poulou & Alan Dunn, February 2021.
Only three copies available to purchase, please email.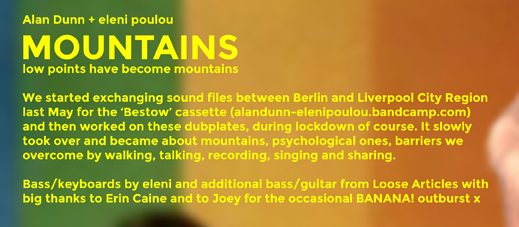 Low points have become … mountains, that you can climb
On a mountain in Virginia, stands a lonesome pine.
Alan Dunn (TAPE BRITAIN, tenantspin, FOUR WORDS) and eleni poulou (Honey-Suckle Company, Nohe Noshe, The Fall) present their second collaboration Mountains after their first collaboration Bestow meandered between Berlin streets and readings from Red or Dead recorded in Lochearnhead.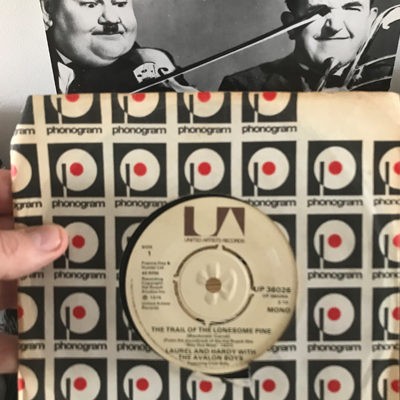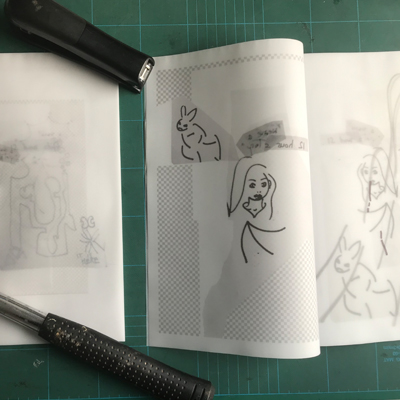 Mountains has been produced as an edition of only 5 x 12" single-sided dubplates of which the artists will keep one each. The 10-minute collage wanders through Berlin and Liverpool City Region, walking dogs, musing on mountains, singing, Laurel & Hardy, the colour red and fear of the three iPhone cameras, all underpinned by poulou's bass and keyboards and additional guitar samples gifted from Loose Articles, one of Manchester's most exciting new bands.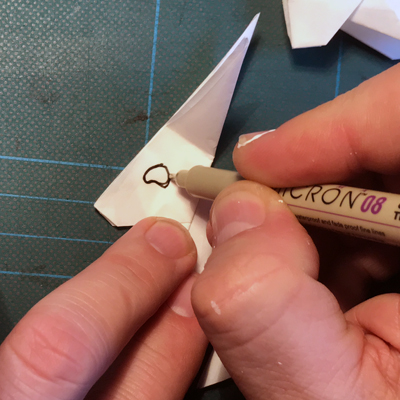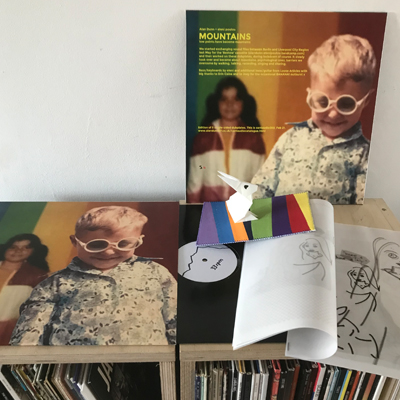 Packaged in bespoke colour printed sleeves that revisits Dunn and poulou in their younger years along, each disc comes with patchworked postcards and origami white rabbits hand-crafted by Dunn's mum and prints of poulou's drawings, download details for an accompanying video produced for playschool of the damned / The White Hotel and exclusive remixes of the track.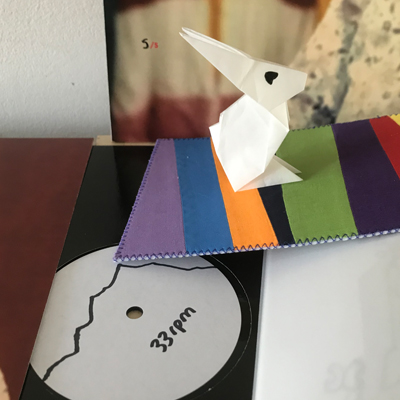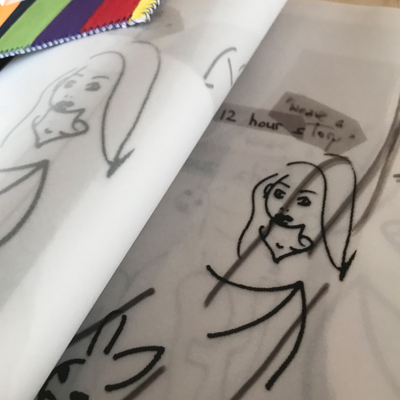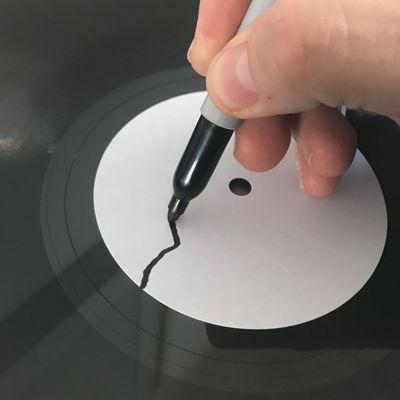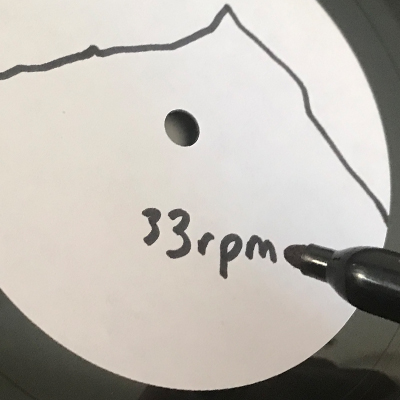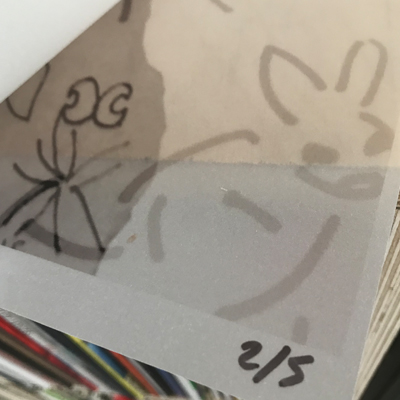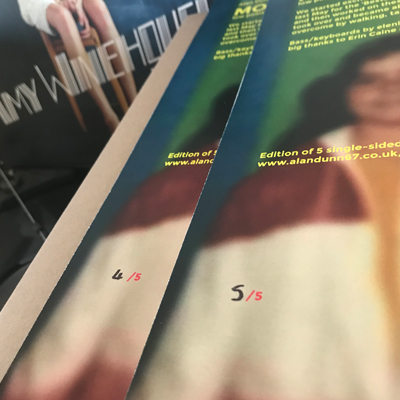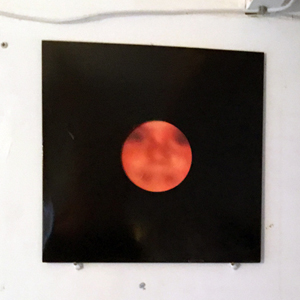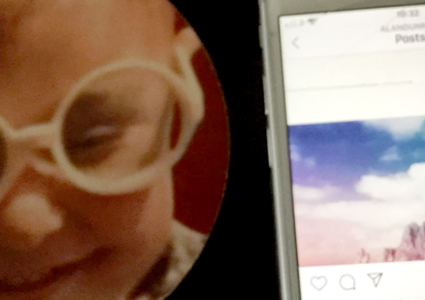 In 2003, Alan Dunn started the cantaudio label in Liverpool to release limited edition soundworks for CD, vinyl, broadcast and installation, including such classics as A history of background, Artists' uses of the word revolution and Soundtrack for a Mersey Tunnel. Mountains marks the 50th cantaudio release: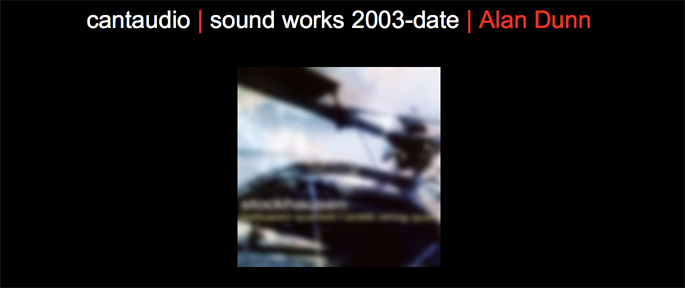 .