Children of the revolution
Artists who make music / Musicians who make art, curated by Ross Sinclair, at Queens Park Railway Club, Glasgow, 2-25 March 2018.
One 10" clear single-sided dubplate featuring new 10 minute version of Artists' uses of the word revolution, presented in Radiohead's Amnesiac sleeve with track-listing and title screen-printed over original design.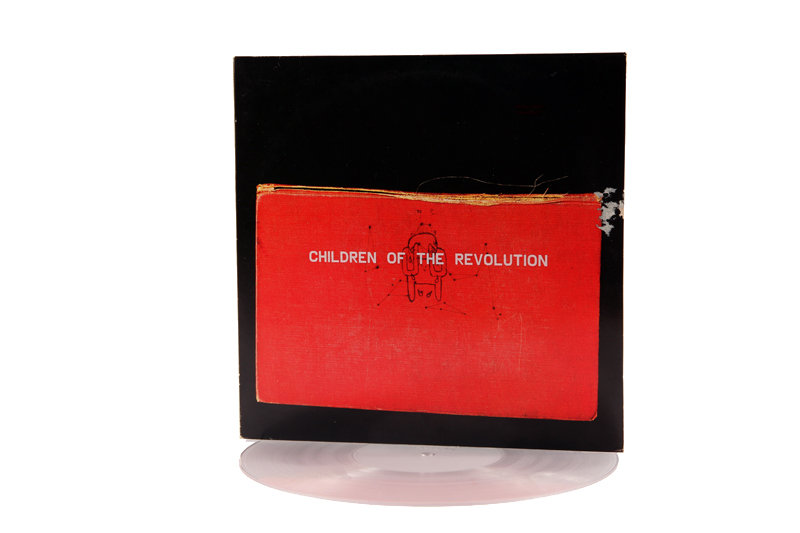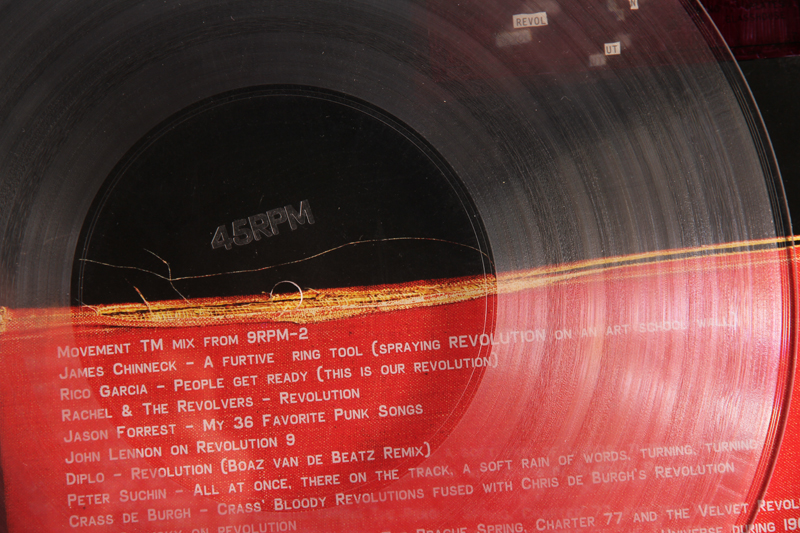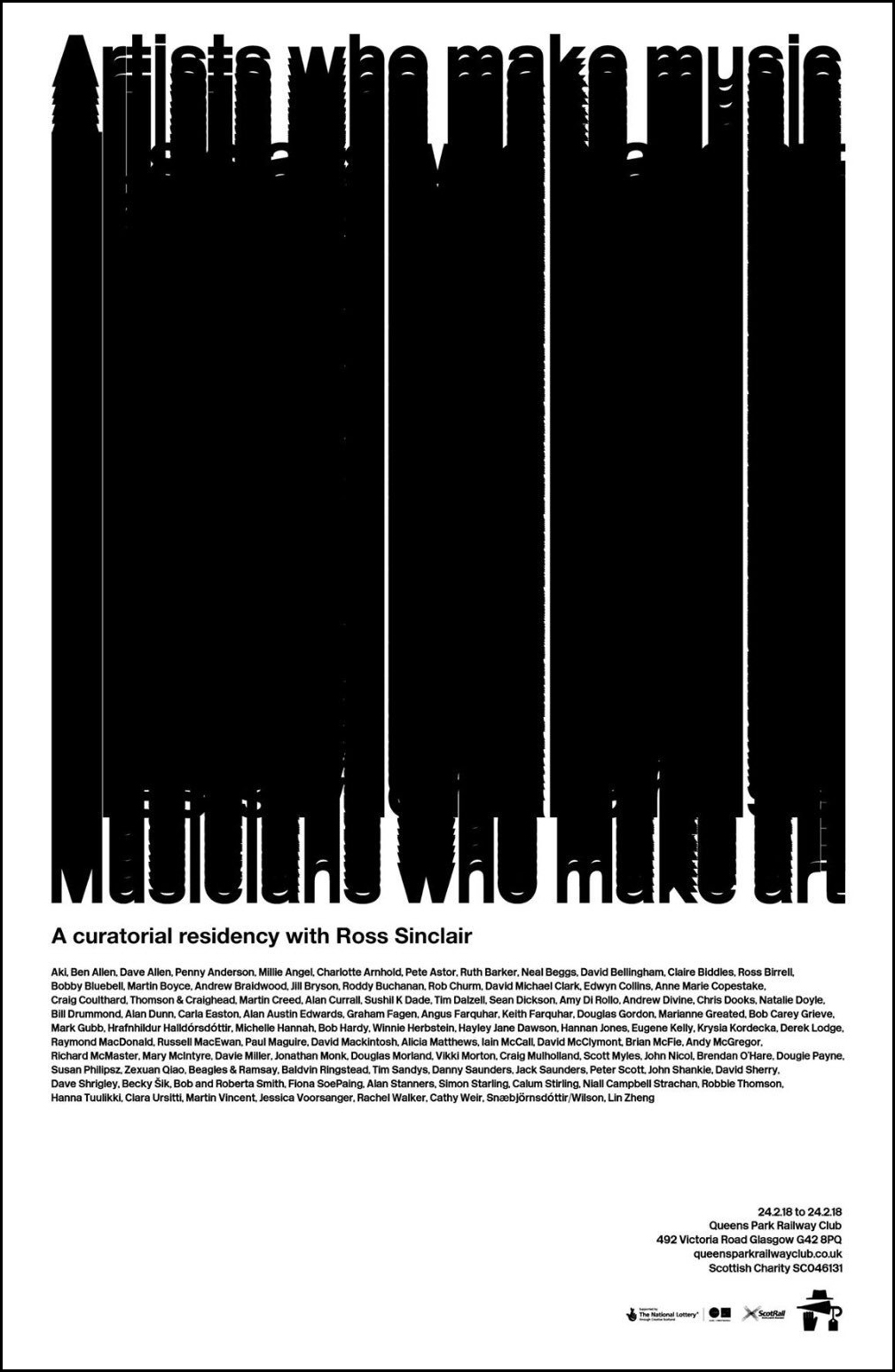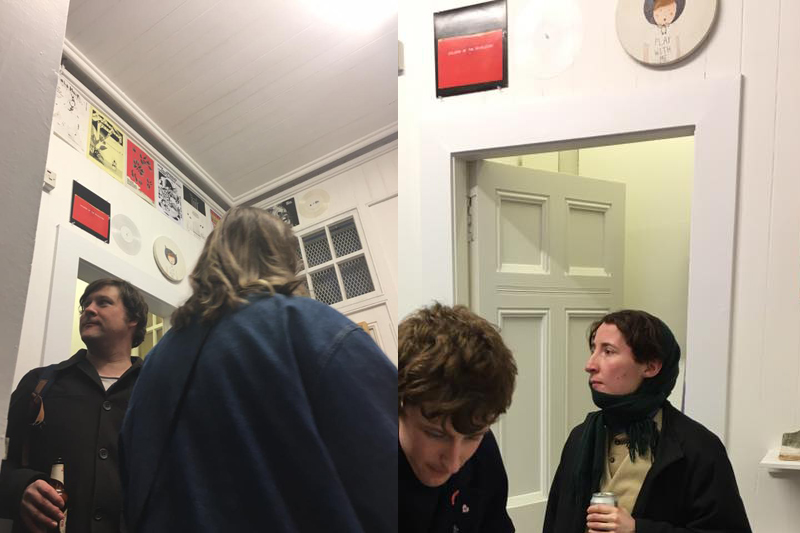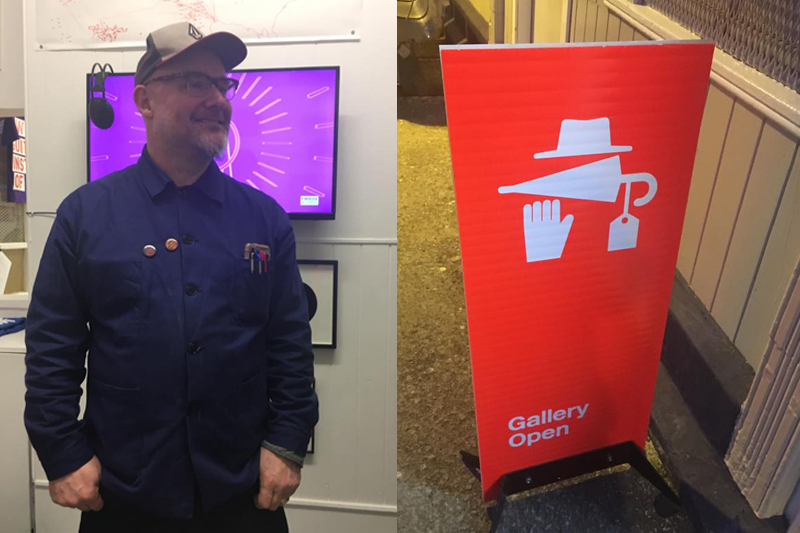 Children of the revolution (45rpm)
Movement TM mix from 9RPM-2
James Chinneck - A furtive firing tool (spraying REVOLUTION on an art school wall)
Rico Garcia - People get ready (this is our revolution)
Rachel & The Revolvers - Revolution
Jason Forrest - My 36 Favorite Punk Songs
John Lennon on Revolution 9
Diplo - Revolution (Boaz van de Beatz Remix)
Peter Suchin - All at once, there on the track, a soft rain of words, turning, turning
Crass de Burgh - Crass' Bloody Revolutions fused with Chris de Burgh's Revolution
Noam Chomsky on revolution
Marion Harrison - 68 Collage, linking The Prague Spring, Charter 77 and the Velvet Revolution; the Recording of Revolution, Revolution 1 and Revolution 9 and The Plastic People of the Universe during 1968/1969
Yoko Ono whispering into her cassette recorder as the Beatles practice Revolution in the background
Nina Simone - Revolution
Bob Marley - Revolution
The Fast Set - Children of the revolution
A Fistful of Dynamite revolution speech 1971
Mark Whitford - revolution mw 2 44khz
Paul Revere & The Raiders - Revolution 1967 radio advert
Nasio Fontane - Revolution Souljah
Pete Seeger - If a revolution comes to my country
AD&THEFILMTAXI featuring Zak - A list of songs not included on this CD
Record images by Ricky Adam.