Monday 3 - Friday 7 June 2019, new mural featuring Nikita Parris appears to mark beginning of Women's World Cup.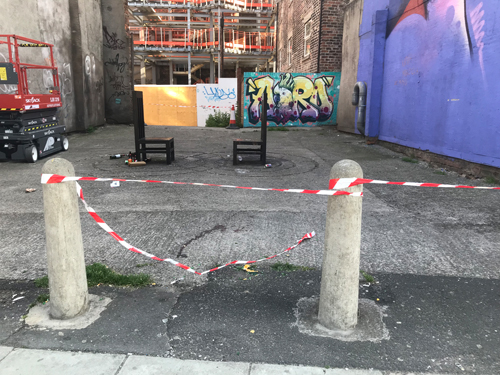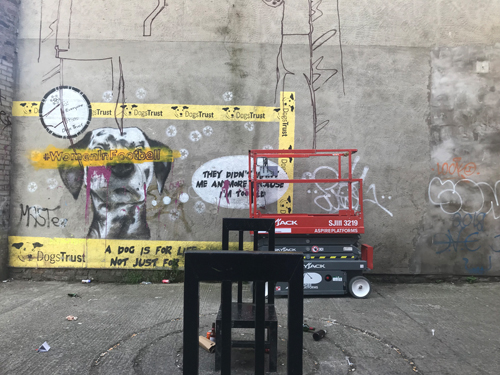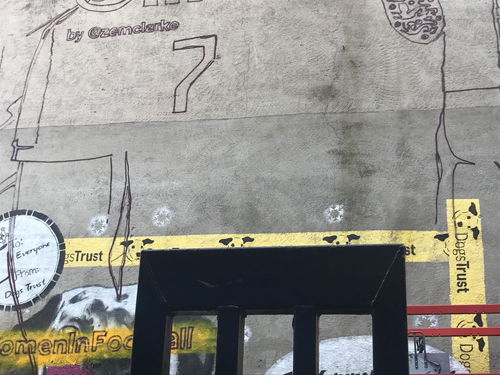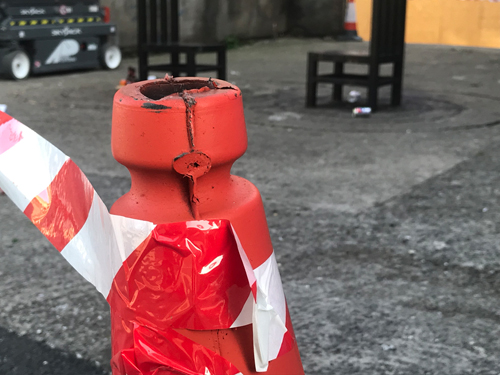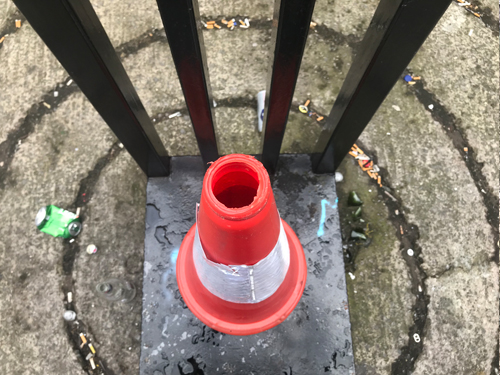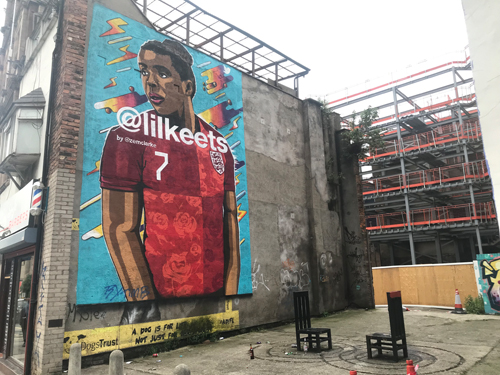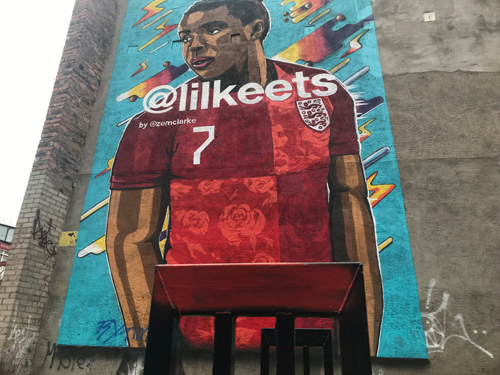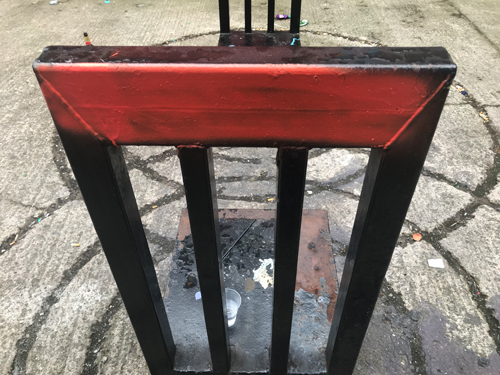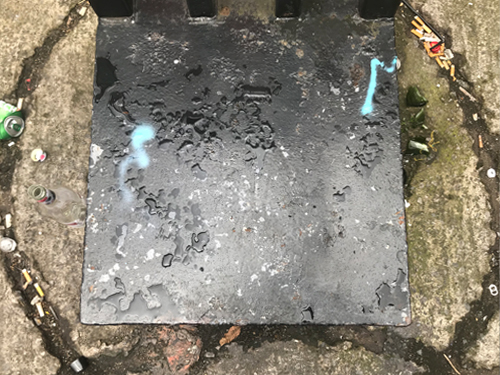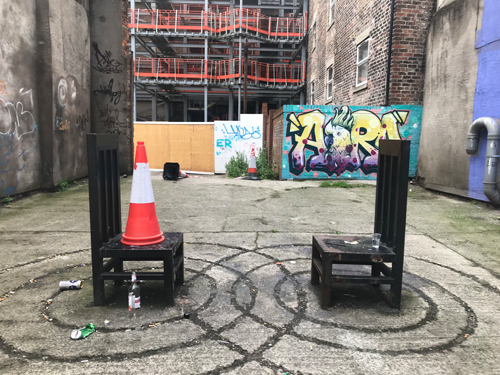 Friday 7 - Sunday 9 June 2019, launch of book at Fabric District Festival, featuring spoken word from Andrew Taylor, Jeff Young and Aisling Leyne; meet Julie Robson whose parents met at Jeromes and whose sister laid flowers on RAY + JULIE on their parents' 60th wedding anniversary.
Their parents' ashes were also scattered at the chairs.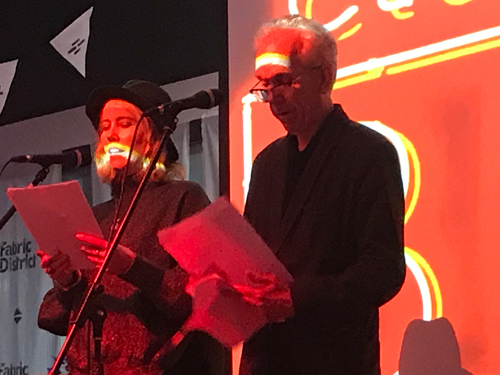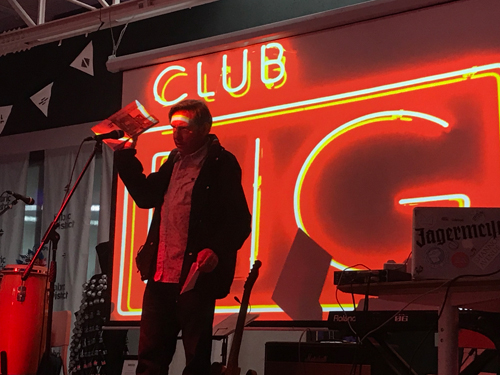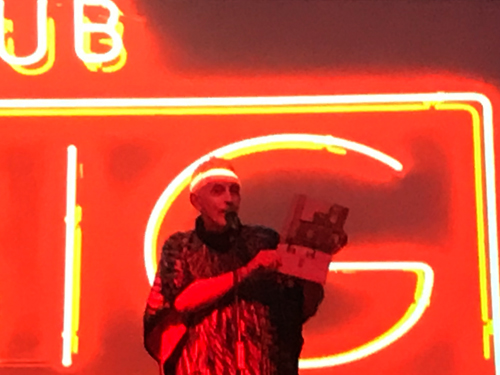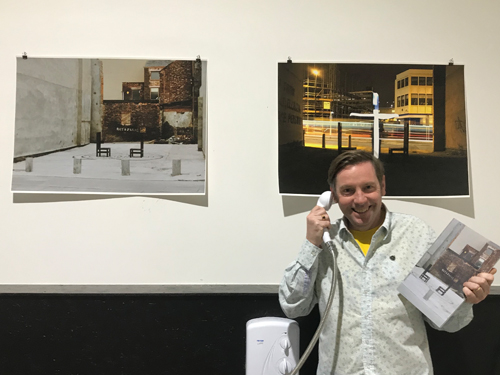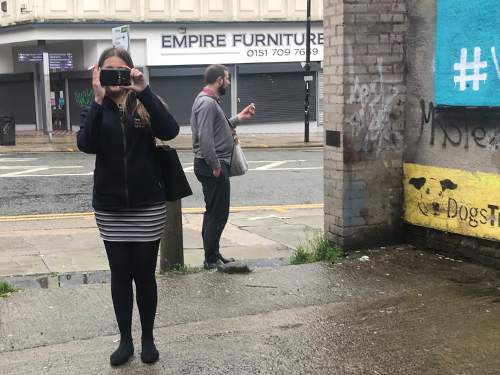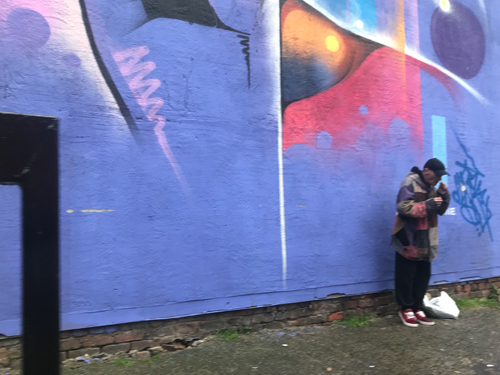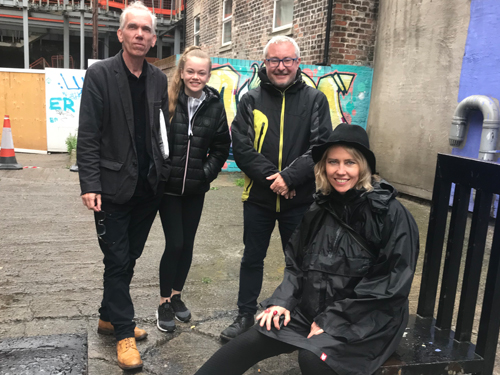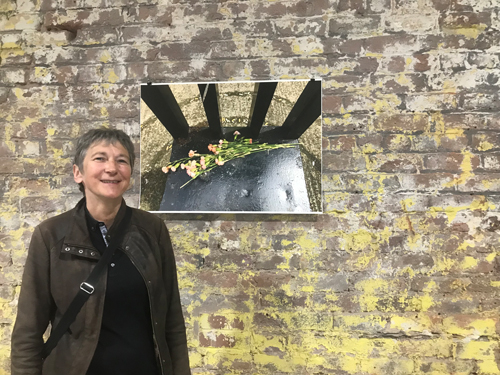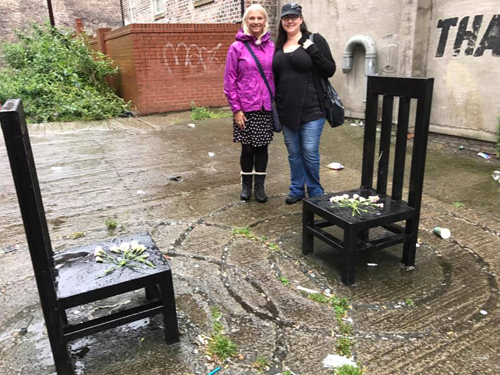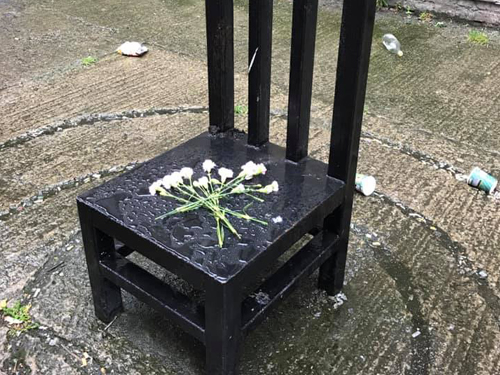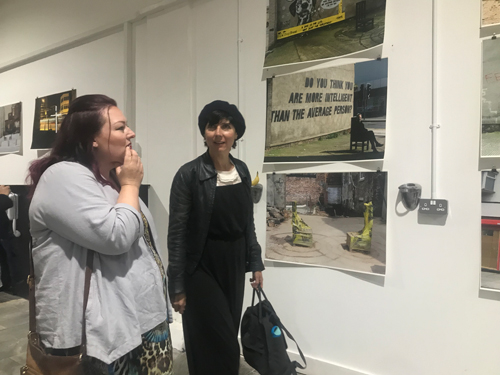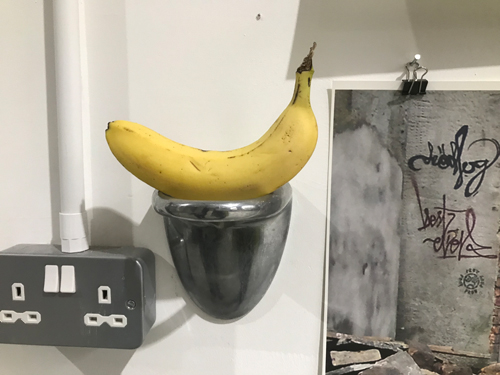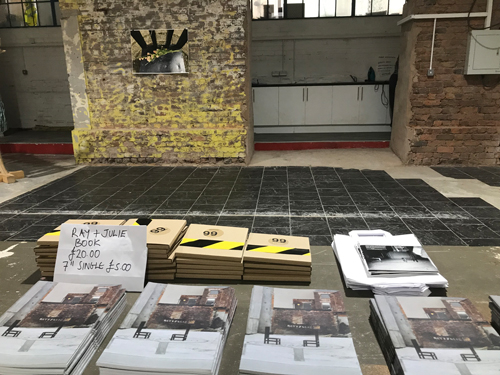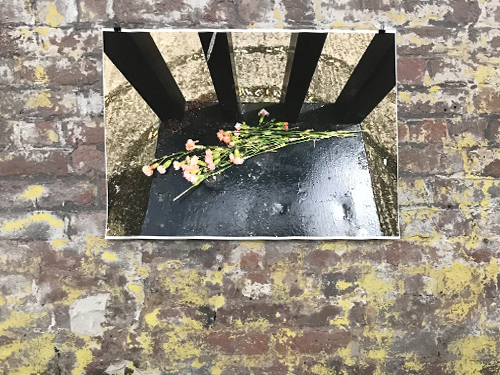 Saturday 8 June 2019, Orange march passed the chairs; meet Dawn Yow and family who know the chairs extremely well.