Sunday 7 July 2019, exclusive mix on RADIO ON

Liverpool launch of the Fabric District Festival 2019: This Social Fabric.

John Hyatt's Club BIG presents .... Mixed by Alan Dunn from a live recording on 7 June 2019 at the Fabric District Festival in Liverpool which featured the RAY + JULIE book/exhibition. This mix includes spoken word by Andrew Taylor, Jeff Young & Aisling Leyne, interspersed by the world premiere of tracks from her album, 'No Such Thing' by Ruby Tingle (with Dirty Freud) shortly before appearing at Glastonbury
It concludes with radical improvisations by MIMOIDS, featuring Seymour Clearly singing John Hyatt's lyrics to 'Radio Bikini' by The Three Johns."

Click here for MP3 version and below to go to RADIO ON website.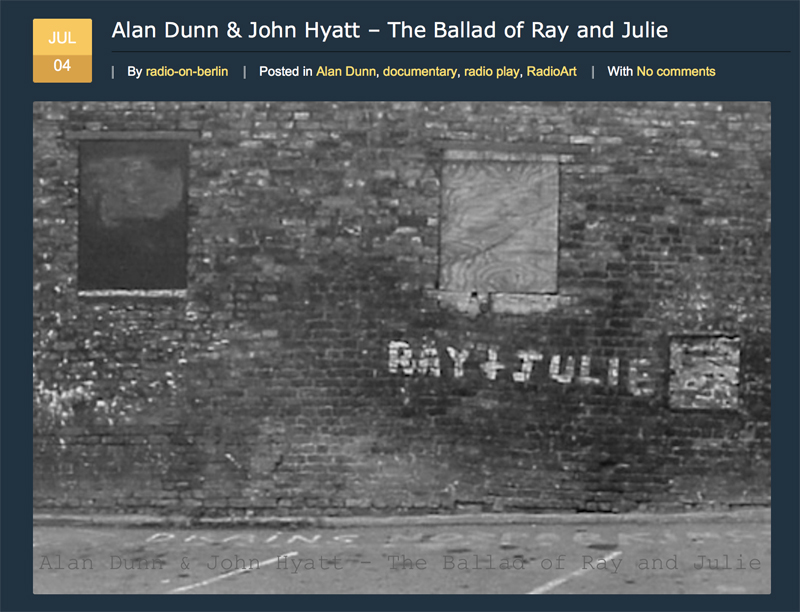 Friday 14 - Monday 24 June 2019, new planters and new lamppost appear as our vulnerably-housed continue to sleep on JULIE.