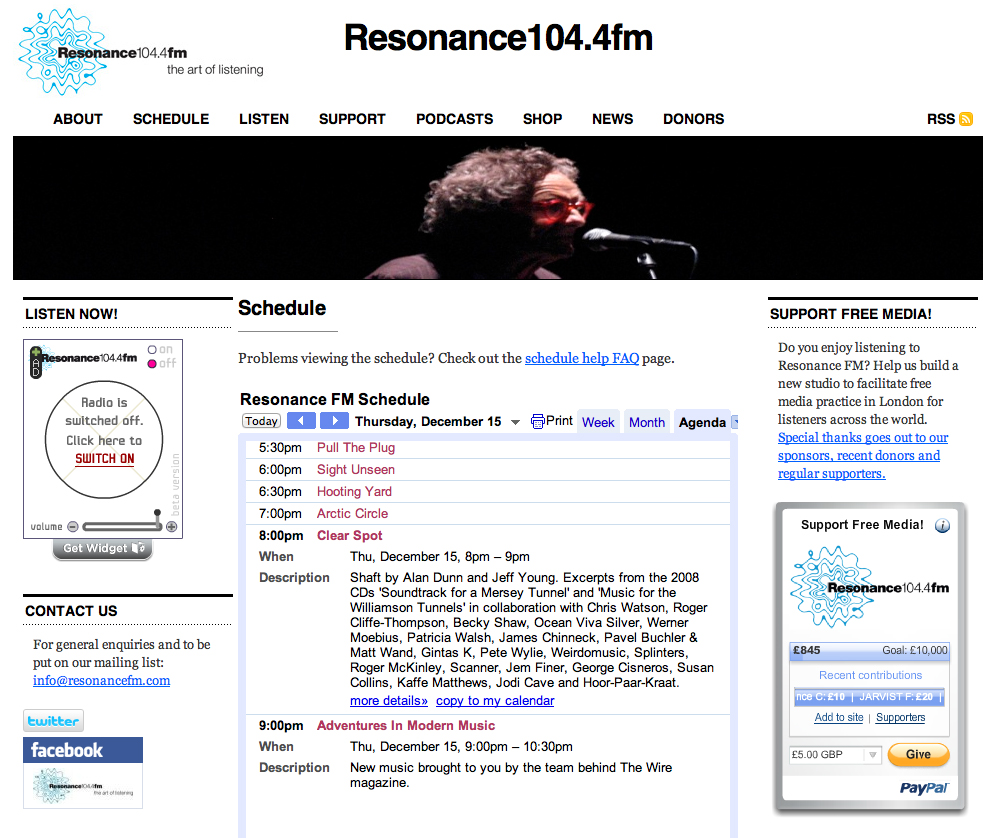 Alan Dunn & Jeff Young present 'Shaft' on www.resonancefm.com, Thursday 15 December 2011, 8-9pm GMT
Excerpts from the 2008 CDs 'Soundtrack for a Mersey Tunnel' and 'Music for the Williamson Tunnels'. In collaboration with Chris Watson, Roger Cliffe-Thompson, Becky Shaw, Ocean Viva Silver, Werner Moebius, Patricia Walsh, James Chinneck, Pavel Buchler & Matt Wand, Gintas K, Jeff Young & Pete Wylie, Weirdomusic, Splinters, Roger McKinley, Scanner, Jem Finer, George Cisneros, Susan Collins, Kaffe Matthews, Jodi Cave and Hoor-Paar-Kraat.
With thanks to Richard and Ed
See here for track listing.
Click here to download 60-minute MP3 (72mb) of the show.