ART LABORATORY U.K. was formed in 1997 by four Liverpool-based artists Stefania Corbelli, Alan Dunn, Brigitte Jurack and Fabrizio Simeoni. The four artists docked in Liverpool at various points during the 90's and remained.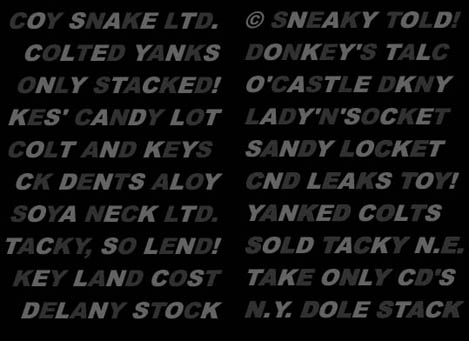 The 'Off The Beaten Track II' event which ALUK staged at the Stanley Dock market north of Liverpool city centre on the first and last Sunday of the first Liverpool Biennial was the latest action in an ongoing mission to present new artworks in peripheral areas.
ALUK's report on the event is included here.
The T-Shirts incorporated the George Wyllie quote (see this site's homepage) and a series of anagrams of STANLEY DOCK.