To mark the twentieth anniversary of RAY + JULIE, Alan Dunn and Jeff Young worked with the Everyman & Playhouse Theatre and a team of creatives to commemorate the moment with an audio-visual happening at the Everyman and on site. Directed by Nick Bagnall with Technical Director Christina Eddowes, Bass Tech and artists Emma Bassnett, Philip Jeck, Paislie Reid, Michael Hawkins, Tim Brunsden and Leila Romaya.
In the build up, we meet at RAY + JULIE fortnightly, stripping back the words and ideas month by month. We watch the Student Accommodation metropolis rise up opposite, where the former Odeon Cinema once stood. We observe the shady and illicit goings on by the chairs and politely harangue the Coucil to keep the site clean (safe, from needles and glass) and to re-paint the chairs black.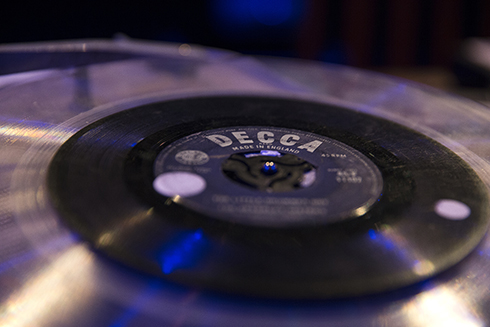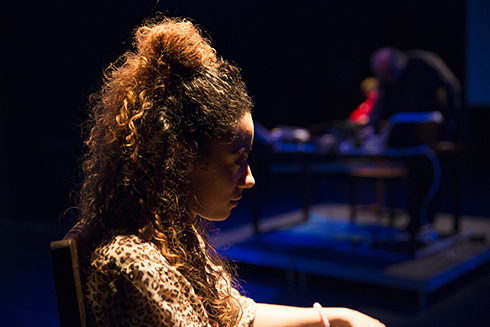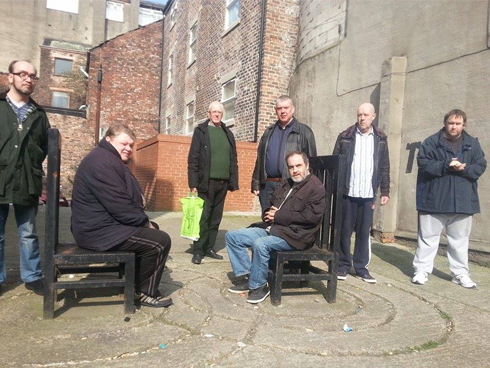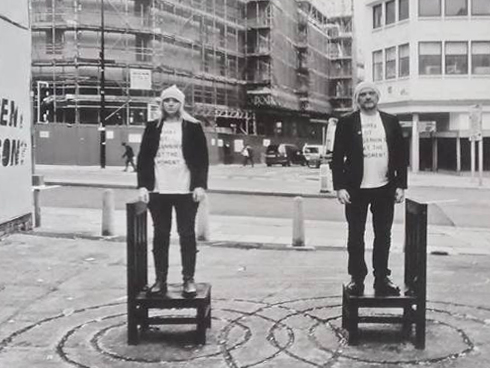 (Ex-tenantspin Jim North, now with Liverpool City Council, visits the chairs with a group on 19 March and Cathy Butterworth & Mark Greenwood pose on the chairs for their promotional photograph in September).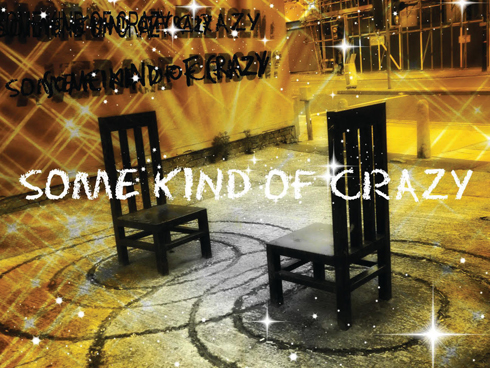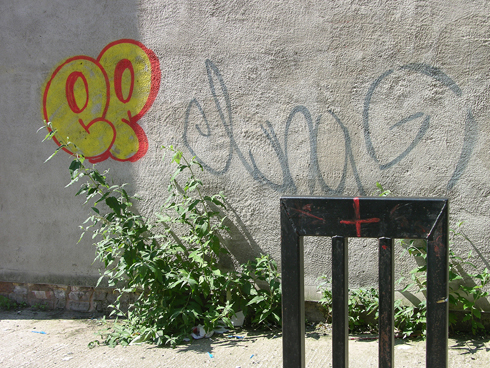 (Debbie Morgan uses an image of RAY + JULIE for the cover of her Some kind of crazy CD in November and in 2006 the coloured ep appears).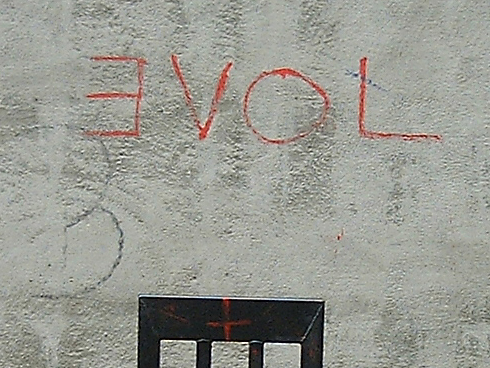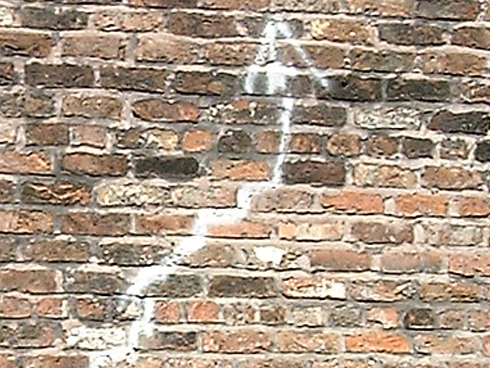 (A mock DVD cover for a 2005 compilation that hasn't appeared yet; the back wall arrow appears in 2004).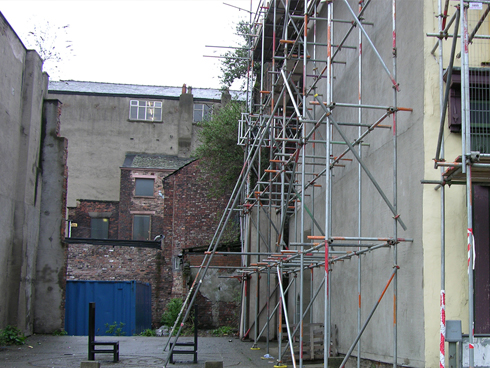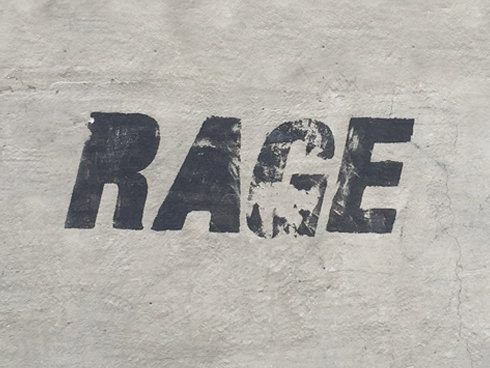 (Work on The Lord Warden starts in 2007 and we propose removing the majorty of the Biennial text to leave only RAGE).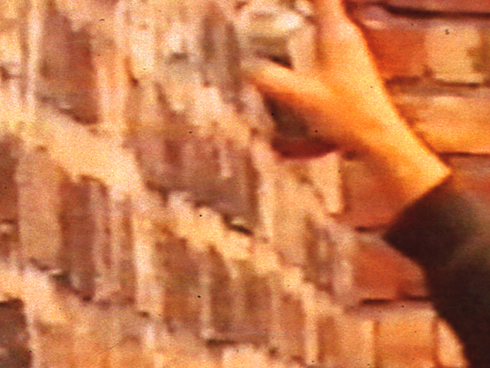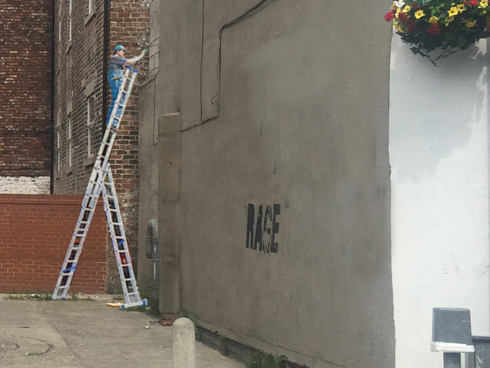 (Bettina re-sprays the names in 1999 and we propose locating an actor up ladders at the top wall that now backs on to accommodation).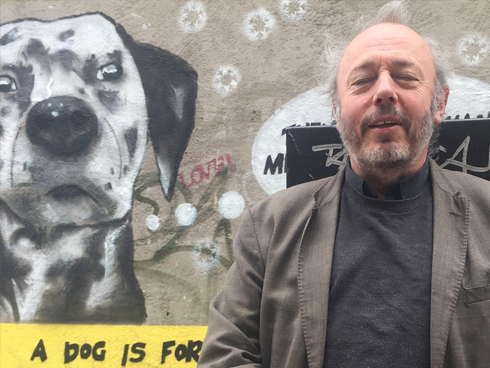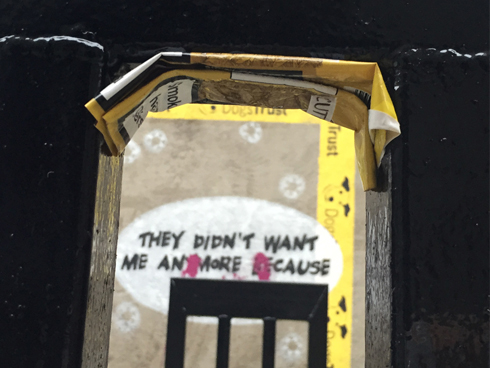 (We start meeting with Philip Jeck to discuss the possibiltiies of one day performing at the chairs).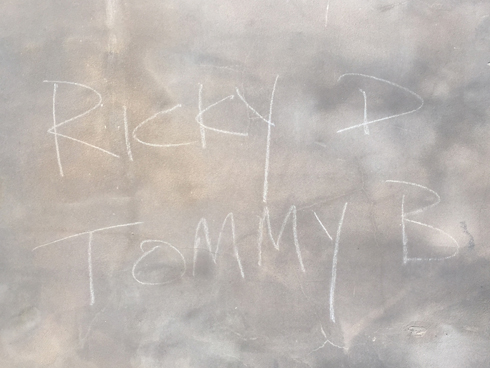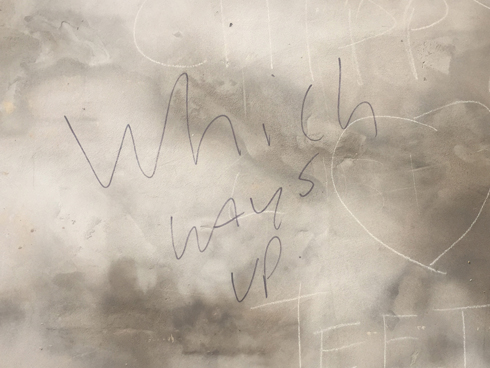 (2015, we keep monitoring the new graffiti on the beautiful damp grey walls).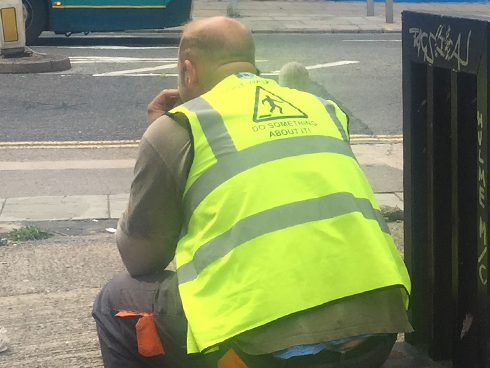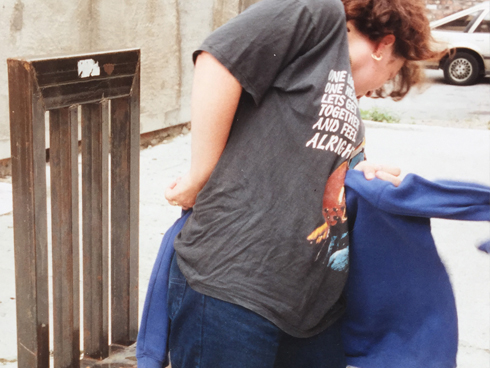 (Throughout the Student Accommodation development, builders regularly use the chairs; in 1998, Zoe, Sharon and Kev from Raffles visit).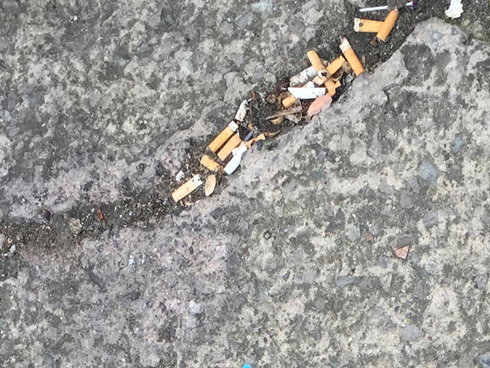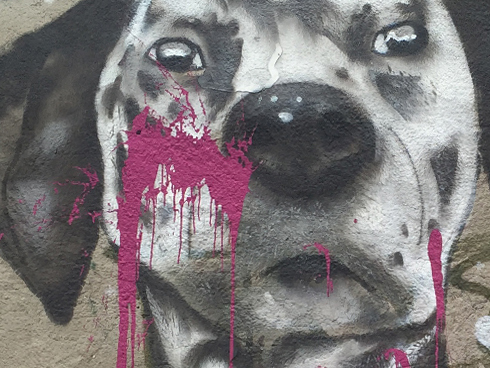 (2015, the ciggies pile up and The Dog's Trust mural gets vandalised with magenta).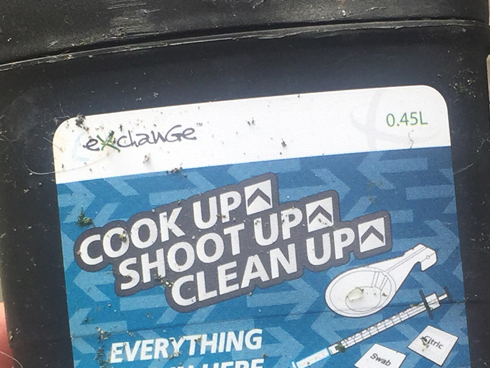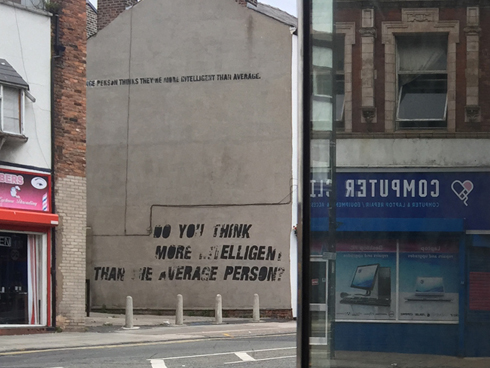 (2015, the amount of needles builds up, alongside needle containers).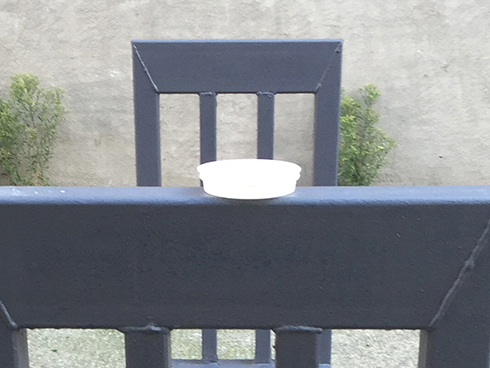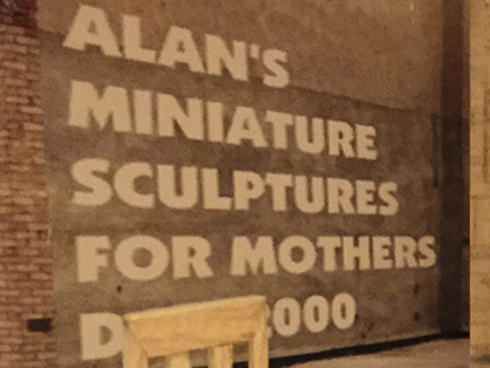 (2015, the chairs get a grey undercoat, GREY + JULIE, and AD creates the mini-chairs Mother's Day gift in 2000).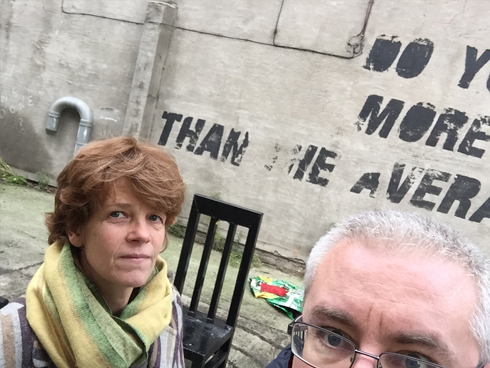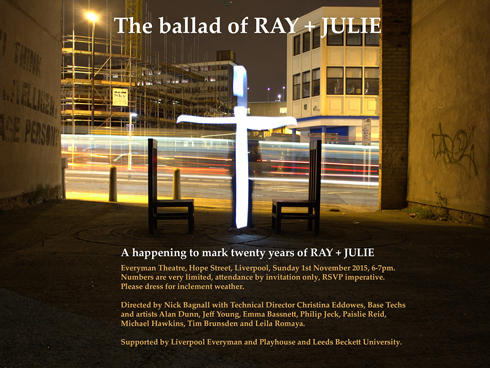 (Sunday 1st November, AD + BJ sweep the site clean exactly twenty years after installation, as an invited audience gathers at the Everyman. We use an image from Emma Bassnett who works with us to develop the projected images for the happening).