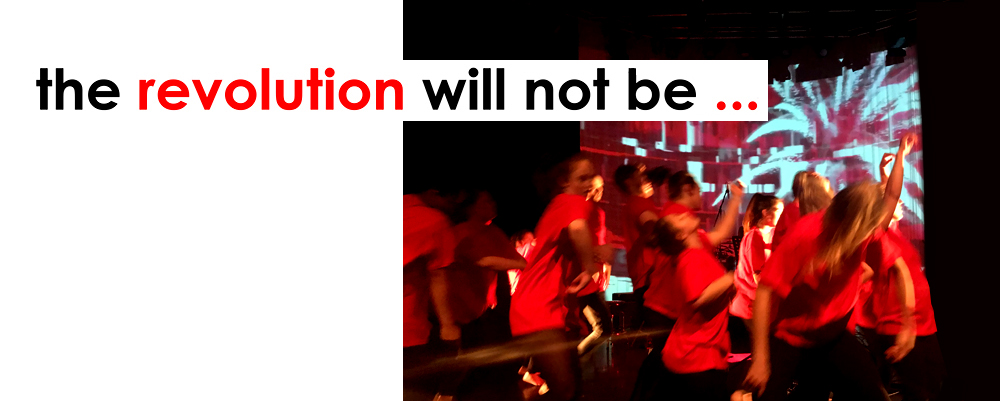 The revolution will not be... by Alan Dunn, a twenty-four hour cover version of The revolution will not be televised
Presented in collaboration with Cavalier Song, Erin Caine, Michael Boucher, Rich Rath (University of Hawaii), Alice Lapworth & Edge Hill University students, Marion Harrison, Derek Horton, Lara Rose, Malik Al Nasir, Joe Martin (Cabbage), Paul Sullivan (Static), Tom Rea Smith, Zak Dunn-Jurack, Liverpool Sound City, Leeds Beckett University and members of Gil Scott-Heron's family and band.
Commissioned by Edge Hill University, with thanks to Cathy Butterworth and the whole Arts Centre team, October 2017.
Part 3 at The Arts Centre, Edge Hill University, Tuesday 24 and Wednesday 25 October 2017.
Click for Part 2 at Liverpool Sound City+, Friday 26 May 2017.
Click for Part 1 at Static Gallery, Saturday 25 March 2017.
Images and video footage below by Erin Caine, Alan Dunn and Brian Sayle.

Audio files available to download below.